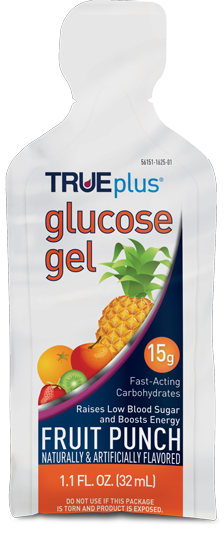 Quick Way to Raise Low Blood Glucose
TRUEplus® Glucose Gels contain 15 grams of fast-acting carbohydrates in a squeezable pouch, perfect for emergency situations.
Additional Information
TRUEplus® Glucose Gels are available in Fruit Punch Flavor. Other flavors may be available under the brand name of your favorite retailer.
For ingredient information, please refer to product labeling.