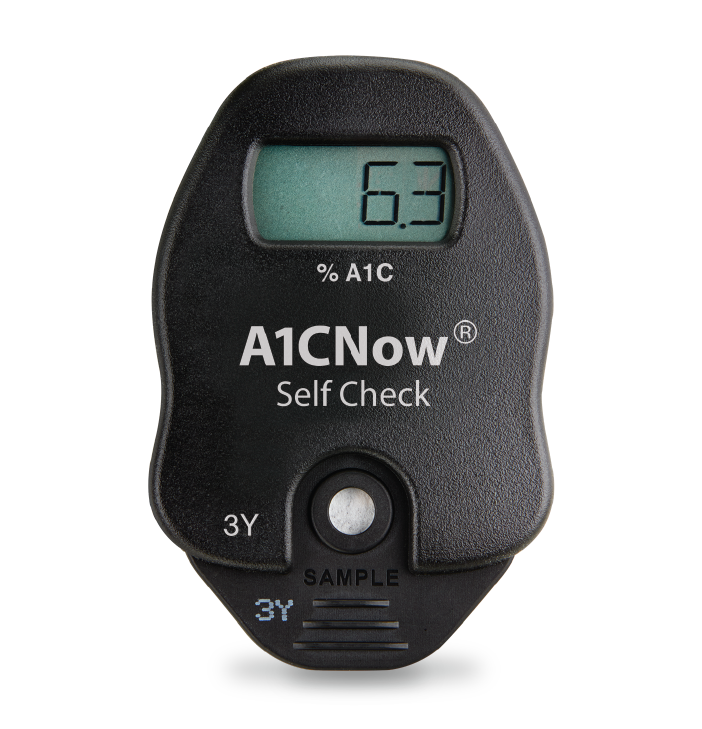 The TRUE+A1CNowTM Self Check test system provides a quantitative measurement of the percent of glycated hemoglobin levels in capillary (fingerstick) blood samples. The test is for home use to monitor glycemic control in people with diabetes.
TRUE+A1CNowTM
Self Check Test System
For most people with diabetes, the American Diabetes Association recommends performing an A1C test two to four times per year depending on their glycemic control.¹
With the A1CNowTM Self Check, people with diabetes can…
Administer A1C tests at home two times a year
Save time! Less traveling back and forth from in-office visits and lab appointments
EMPOWERING PATIENTS TO HELP MANAGE THEIR DIABETES!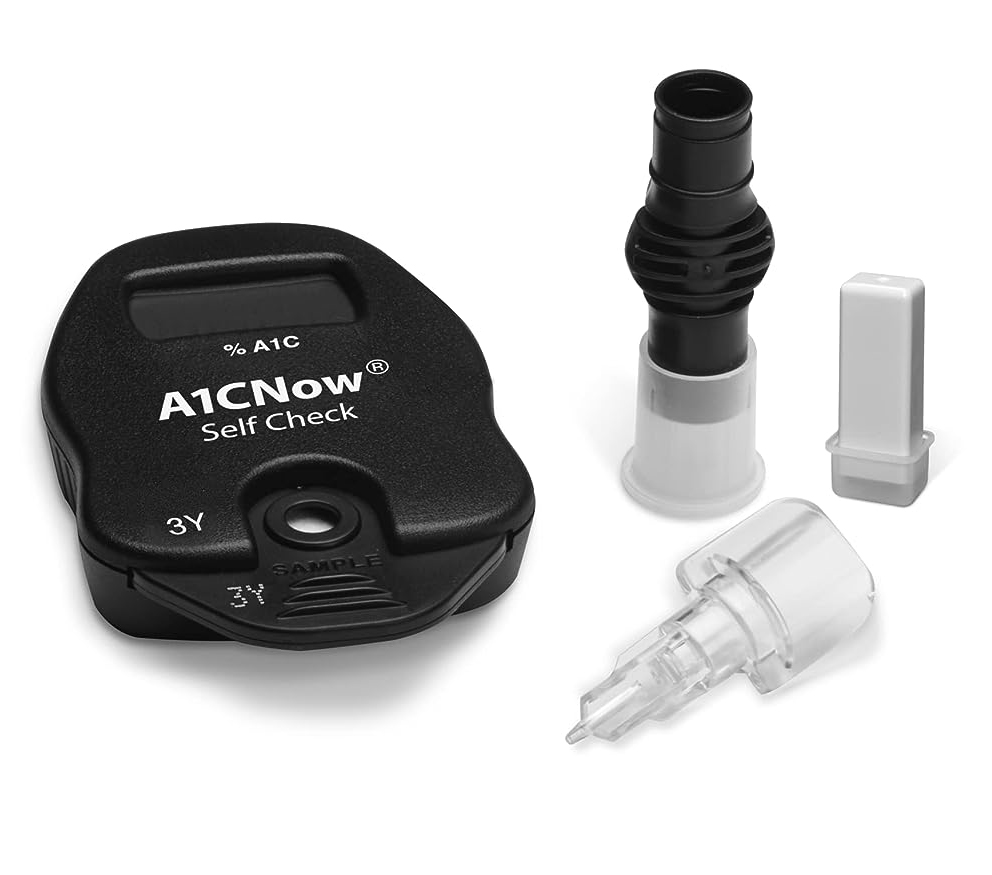 Additional Information
If you have questions about your A1C result, ask your doctor or healthcare provider. Do not adjust your medication unless instructed to do so by your doctor or healthcare provider.
For Customer Service and General Inquiries contact:
1-877-870-5610 (Monday – Friday, 8 a.m. – 8 p.m. EST)